Happy Wednesday, everyone! Hope you're all having a great week. As promised, today we have a review of Kristin Miller's brand new paranormal romance novel, Intervamption! Check out the back cover blurb below:
Synopsis:
"
Congratulations!

Either one or both of your parents has vampire blood. Welcome to the vampire race!

Please keep a few things in mind as you ease into the most difficult phase of your life:

1. Light sensitivity, humming teeth, and stomach pains are completely normal. You'll also be faster, stronger, and sexy as hell (if you're lucky).

2. You'll bloodlust and go crazy if you deny your body's urge for blood. Why fight it?

3. Do not pierce the skin of a mundane involuntarily. We're not animals and will not behave as such.

4. Therians, our shapeshifting brethren, cannot be trusted. Their loyalties shift as often as their identities.

And finally,

5. Lighten up—you're not dead.

Contact Dylan, owner of ReVamp, in Crimson Bay, California, for more information.

"
Genre: Paranormal Romance--adult
First Sentences: "Slade didn't think twice about slamming the blonde against his closed apartment door. She gasped as her head snapped back, hitting the wood with a resounding thud." WOW! Talk about an opening! Loads of tension and it definitely grabs you from the start.
Brownie Points: One of my favorite things about Intervamption is the attention to detail when it comes to world building. The supernatural world Kristin Miller creates is both believable and imaginative at the same time. From the descriptions of prophesies and ancient Valcdana ceremonies to Dylan's blood blast bars, I was hooked on the unique world Kristin portrayed.
Beefs: I don't even know if this could be considered a "beef" lol, probably not. Intervamption is extremely plot driven. It's well-paced, filled with tension and unexpected twists. My usual preference is more character driven novels. Nevertheless, Intervamption took a writing technique I'm normally not a fan of, and made me love it. That's an accomplishment!
Ending: Thoroughly enjoyed it. I won't say too much, because I don't want to give anything away. But let's just say, I'll definitely looking forward to reading the upcoming books in the series.
Recommendation and General Comments: Intervamption is a fantastic read! Paranormal romance lovers will not be able to put it down. You will fall in love with the Intervamption world and the sizzling romance between heroine vampire, Dylan, and the sexy therian hero, Slade. It's a story of star crossed lovers at it's most badass. For this reason, I give Kristin Miller's Intervamption a rating of full moon!
This is the mother of all ratings! I highly recommend this book! If you're a fan of paranormal romance, then you should go pick this up as soon as you can. This is no run of the mill vampire romance--this book is one of the most unique spins on vampire lore I've seen yet, and I do love my vampire novels, so that's saying something. I guarantee you'll love it.

Would I aspire to write like this author?
Absolutely. Intervamption is well-written, well-paced, intriguing, full of tension, unique and sexy as hell. The better question is: why wouldn't I aspire to write like this?
For more information on Kristin Miller and Intervamption, please visit her author website.
www.kristinmiller.net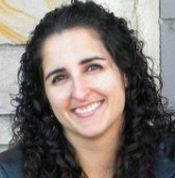 To purchase Intervamption, available in both paperback and ebook formats, please visit any of the following sites (they link directly to the book):
Amazon
Barnes and Noble
Borders
Avon Impulse
Don't forget to stop back in tomorrow to read an interview with Kristin about Intervamption! Til then ;-)